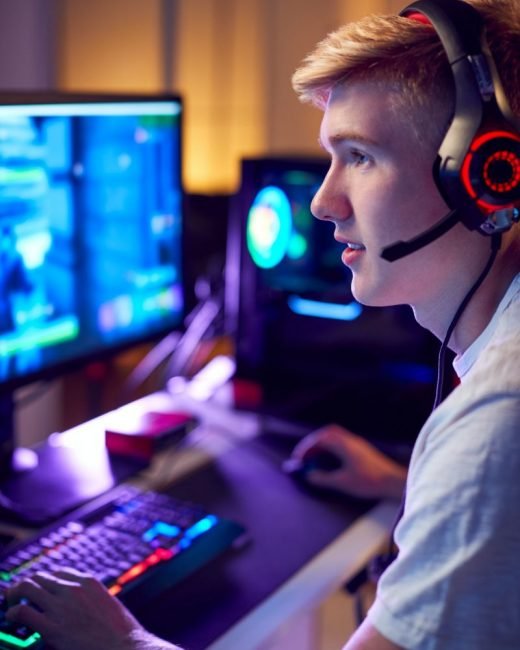 Full dive is the place to be for news and updates on massively multiplier online games, or MMO games. For gamers who relish grinding their way to the top while going on quests and enjoying the camaraderie of social online gaming along the way. PC, PlayStation, Xbox, iOS, and Android gamers are welcome.
With a focus on action role-playing MMOs, the MMORPG guides, such as the fulldive pso2 affixing guide, are invaluable to new players and existing players alike. MMORPGs require a huge time investment, so use time-saving tips to help you on your journey. It's also useful to know which games are trending and where other MMORPG players are investing their time.
MMORPG games aren't a flash in the pan. They've been around for over three decades now and their popularity keeps soaring. Neverwinter Nights was the first game of its kind to grace our PCs in 1991, before many of us were equipped to take advantage of it. Today, the scope of MMOs make it difficult to find the perfect match.
Get the inside scoop on:
Full Dive PSO2 and Other Games
This site dedicates plenty of web space to fulldive pso2 guides and Phantasy Star Online 2 in general. It's one of the best anime action RPGs ever created. It's also one of the most complex thanks to the unique weapons and classes that give you unrivaled freedom to develop your play style.
PSO2 aside, there are loads of MMOs that deserve your attention. Different types of MMOs cater to various playing styles: role-playing games, real-time strategies, first-person shooters, and simulation MMOs are just a few of the popular MMO categories available. New players in the MMO market may want to start with casual games, where the focus is on learning how to play. Once you've mastered MMO basics, you can learn new games pretty quickly.
Free MMORPG Guide: Populated Games
Pay to play MMOs and RPGs are super rewarding, but free MMORPGs are just as good. Whether you're new or experienced, there aren't many things as annoying as downloading a free-to-play MMO and realizing that nobody else is playing it. Avoid this pitfall by playing populated games where there are loads of friends to be found.
Lost Ark is a top-down MMO that lets you play from different perspectives. If you enjoy the player perspective in PC games like Diablo then Lost Ark is the densely populated MMO for you. On the other hand, if you enjoy a point-and-click style of combat then give Albion Online a try.
No site devoted to MMOs would be complete without Final Fantasy XIV, and Full Dive is no different. The Final Fantasy franchise is, without a doubt, the most played MMO of all time. New players are in luck because the latest release is free to play up to level 60. After that, you have to pay.
Other popular MMOs that Full Dive recommends are Elder Scrolls, Runescape, Black Desert, Guild Wars 2, and World of Warcraft, which is the most played MMO of the past decade. Elder Scrolls gives you loads of freedom and has an awesome narrative. It boasts an average of over 300,000 players every month.
Fulldive provides me with all the necessary info I need when it comes to both MMORPG and MMO games. What's better is that there are free MMORPG guides!
I was ecstatic to see that this site had a whole section dedicated to Final Fantasy! Despite my
veneers Turkey cost
being affordable, I didn't want to spend more money on gaming guides that I could find for free!
I love that I can find guides to almost all MMO games on Fulldive! What's better is that they're all free.
Answers to Your MMORPG Questions
The guides presented on fulldive.nu are completely free, just like the games that most of these guides will help you to play. Full dive respects the free-to-play movement as well as pay-to-play MMOs and guides.
Full dive is a veteran Champions Online player and offers an in-depth Champions Online Freeform DPS guide. Use it to build DPS and understand core power and sub-powers.
The PSO2 guides cover PSO2 original classes including Summoner class, Gunner class, and Bouncer class. Hopefully, more guides for PSO2 New Genesis will be added in the future.